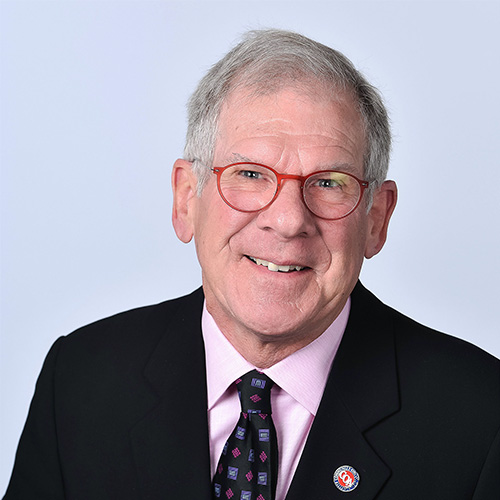 Position: Medical Oncologist and Hematologist
---
Board Certification: Medical Oncology and Hematology, Internal Medicine
---
Fellowship: Emory University
---
Residency: Emory University
---
"It's a privilege to help patients find their way to the care and treatments they need."
Dr. Schnell obtained his medical degree from Case Western Reserve University. He completed his internship and residency at Emory University Affiliated Hospitals, followed by a fellowship in medical oncology and hematology, also at Emory University. Dr. Schnell has served in the National Health Service Corps, United States Public Health Service.
Dr. Schnell is board-certified in Internal Medicine and Medical Oncology, with primary focus areas related to breast and genitourinary cancer. Dr. Schnell has practiced for 34 years at Central Georgia Cancer Care where he served as CEO.
Dr. Schnell is a past president of both COA and the Georgia Society of Clinical Oncology. He is currently the Medical Director of the Georgia Center for Research and Oncology Education, a prior member of the Board of Directors of the Patient Access Network Foundation and served for eight years as a member of the Board of Directors and the Chief Clinical Officer, Cancer Clinics of Excellence. He was named the Distinguished Cancer Clinician award from the Georgia Cancer Coalition.
Dr. Schnell's academic appointments include Clinical Assistant Professor, Department of Medicine, Mercer University School of Medicine, Macon, GA, and Clinical Assistant Professor of Hematology and Oncology at the Winship Cancer Institute, Emory University School of Medicine, Atlanta, GA.
Dr. Schnell has authored numerous studies and was a recipient of the ASCO Clinical Trials Award (ECOG affiliate), has presented at numerous oncology meetings, and was notably an invited speaker at the Korean Cancer Study Group Meeting.
Dr. Schnell is married with children and grandchildren and loves spending time with family, traveling, and contributing to various boards and conferences toward the advancement of the field of medicine.