The Cancer Center of Middle Georgia is conveniently located in Dublin in the heart of Laurens County, GA. The 8,500-square-foot fully upgraded facility opened its doors to the community in 2015. It was our vision for the community to have a comprehensive state-of-the-art facility with all the amenities close to home and under one roof.
In addition to comfortable, updated exam rooms and spacious waiting area, the state-of-the-art facility boasts a spacious chemotherapy and infusion suite, USP 800 compliant mixing area, in-house laboratory, in-office dispensing pharmacy, dedicated access ramp for emergency services, carport, and adequate parking for patients and families.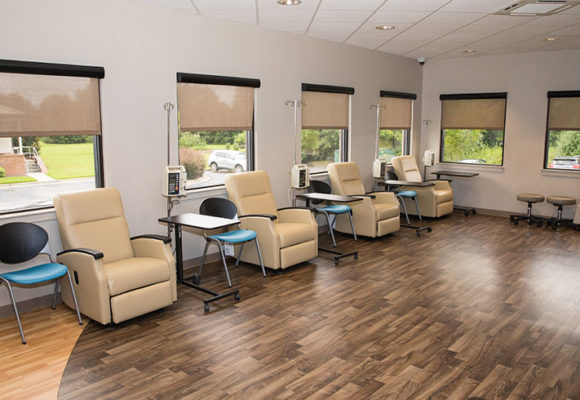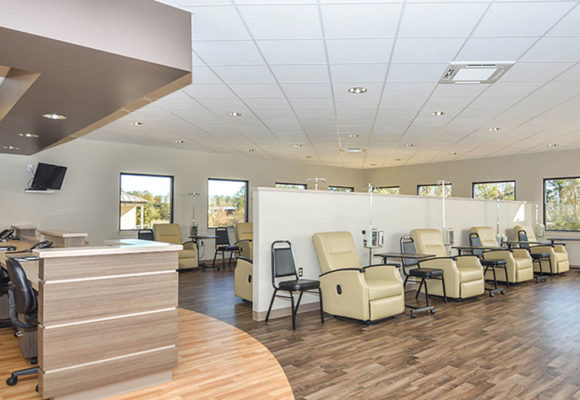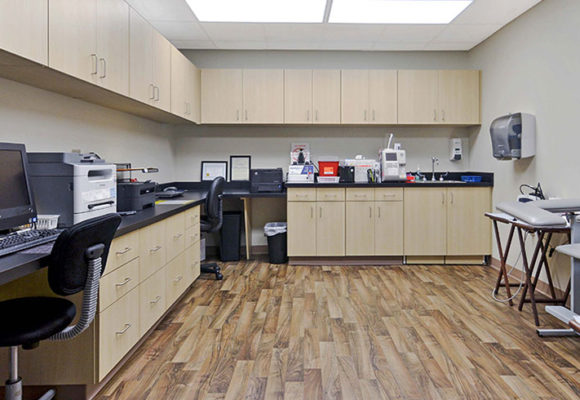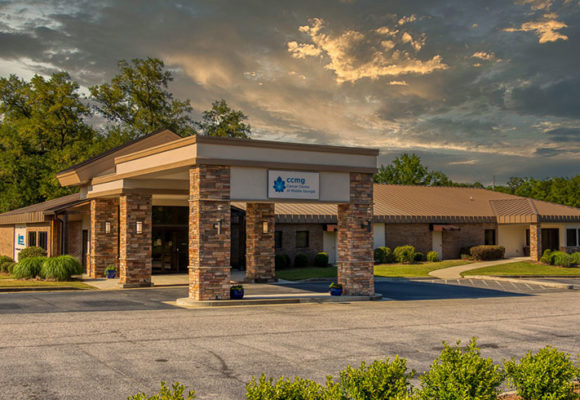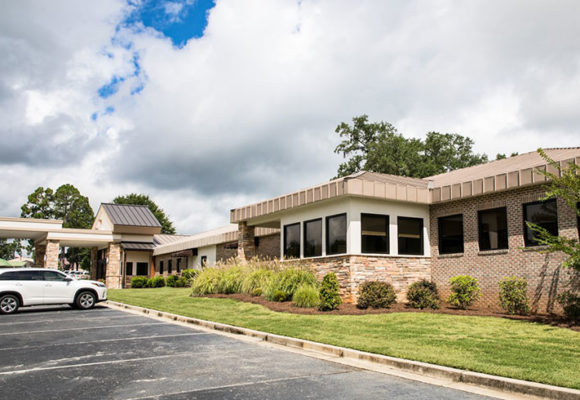 Chemotherapy and Infusion Suite
The 3,000-sq ft spacious and modern infusion suite has dedicated nurses and staff that provide ongoing monitoring as you receive your treatment, and your oncologist is always available in the same building in case of any questions during treatment.

Infusion Mixing Area
The fully upgraded infusion mixing area is compliant with respect to all areas of USP 800. Our highly trained mixing personnel prepare highly valuable drug infusions on-site for higher availability and access for all chemotherapy and immunotherapy infusions.

In-house Laboratory
Our in-house laboratory allows our patients the convenience of lab testing in the same building as their office visit. We are able to provide a vast number of lab tests for our oncology and hematology patients at our cancer center with quick results.

In-Office Dispensing Pharmacy
In-Office Dispensing Pharmacy on-site provides convenient access for you to obtain the required medication with higher accuracy, enabling you to begin treatment in a highly efficient and timely manner.

Parking
Carport and adequate parking for patient convenience, and dedicated emergency health service exits are just some of the many details we pay attention to so we could make you feel welcome and at home.
Our mission is to deliver quality comprehensive hematology and oncology care in the community setting with comfort, compassion and privacy.