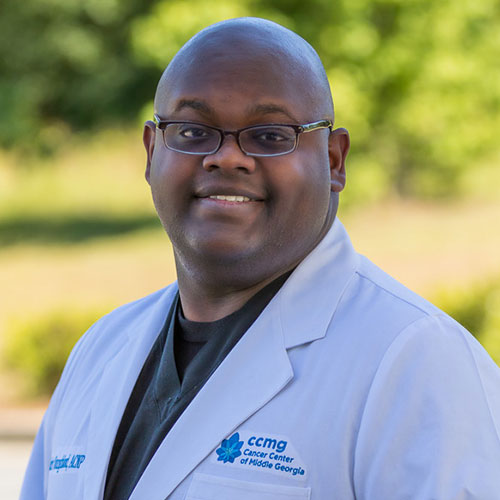 "It is my belief that rural areas are entitled to compassionate and holistic care."
Robert Youngblood is from Milledgeville, Georgia. He graduated from nursing school in 2012 from Middle Georgia State College in Macon, Georgia. Robert has worked as a Registered Nurse for 4 years before attending graduate school at the University of Alabama in Birmingham. Robert graduated as an Acute Care Nurse Practitioner and joined the Cancer Center of Middle Georgia. 
In his spare time, Robert enjoys hunting and spending time with his family.