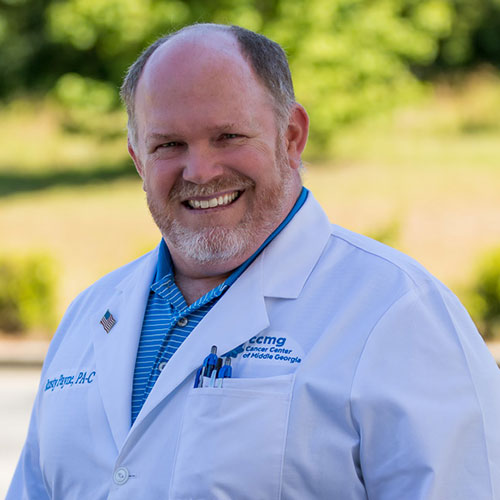 "I enjoy providing care to patients and interacting with them and their families."
James "Rusty" Payne is from Vidalia, Georgia. He graduated from nursing school in 1997 from the Medical College of Georgia in Augusta. He worked as a Registered Nurse for 4 years before attending Physician Assistant school at South University in Savannah. 
Since completion in 2004, he has gained experience in Family Practice, Gastroenterology, Internal Medicine, Urgent Care and Oncology during his 16-year career as a Physicians Assistant. Rusty is married and has 2 children. 
He enjoys fishing, watching sports, and cross-stitching in his spare time.